Opportunity on the Edge of Greatness Presentation Delivered to Public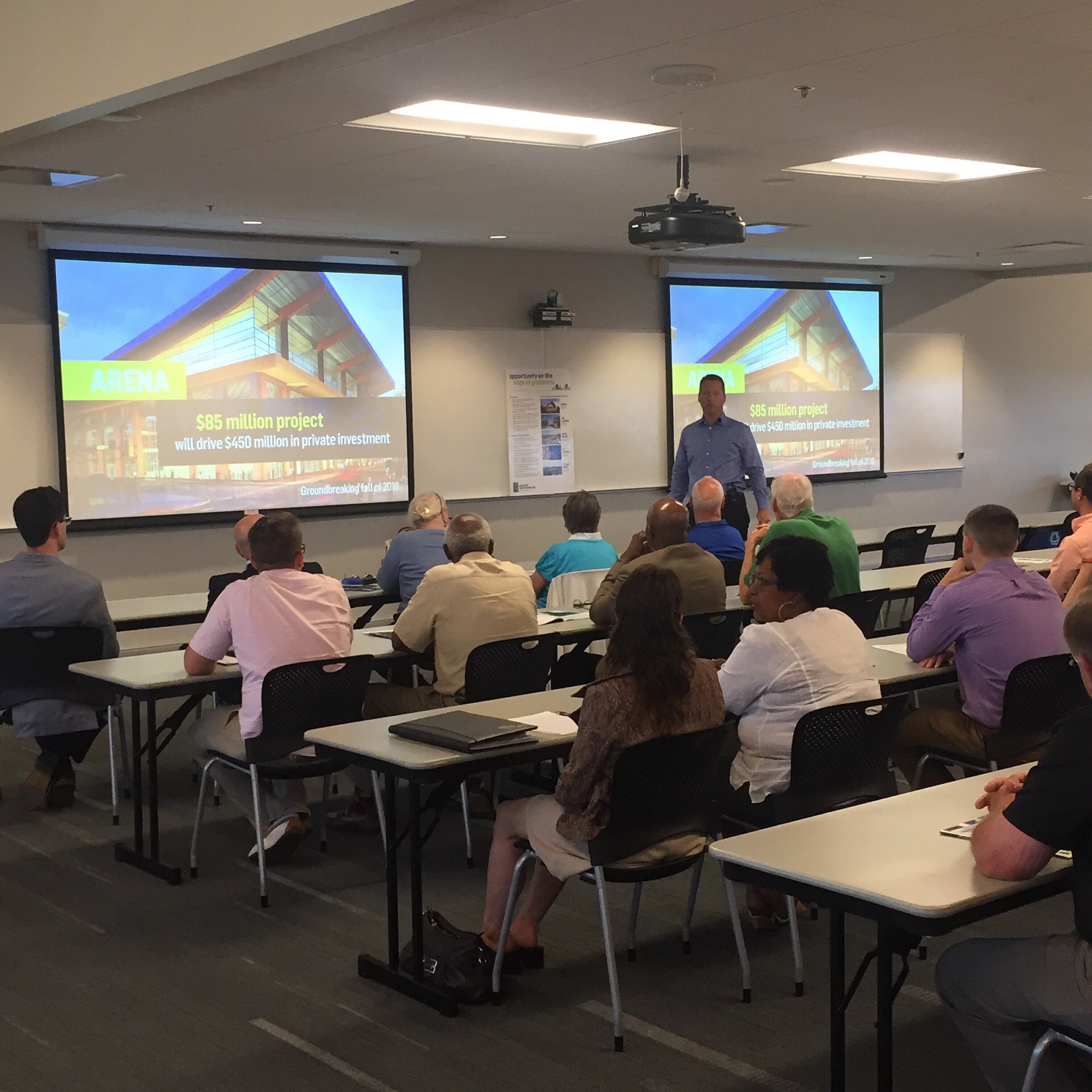 FORT WAYNE, Ind. – Greater Fort Wayne (GFW) Inc., CEO Eric Doden will present Opportunity on the Edge of Greatness, a 10-year vision for Fort Wayne and Allen County, to members of the public on Tuesday, July 19 from 5:30 to 6:30 pm. The presentation will cover why the vision is important and the five key projects, followed by a question-and-answer session.
"We've continually been encouraged by the amount of support we've already seen from the public regarding the 10-year vision, with more than 1,100 supporters to date," Doden said. "This town hall meeting is another opportunity for us to share the plan with our community and start a conversation around the importance of vision in order for us to build a stronger, more prosperous community."
The event, to be held on the 18th floor of the Indiana Michigan Power building at 110 E. Wayne Street, will include a presentation from Doden that celebrates development in downtown Fort Wayne sparked by Parkview Field in 2009, and demonstrates the economic effect of such development. In addition, Doden will discuss challenges facing Fort Wayne and Allen County in the attraction of new business and new high-paying jobs, as well as population growth.
"The 10-year vision recognizes the challenges we face as a community, and presents opportunities to meet those challenges head-on with the five key projects outlined in the vision," Doden said. "Bringing jobs to a community is not easy, because communities all across the country are competing for the same jobs. We want to see Fort Wayne, Allen County and all of northeast Indiana win more and more of those opportunities for its citizens."
Space is limited. RSVP is required online at business.greaterfortwayneinc.com/events, at (260) 203-5766 or jthomas@greaterfortwayneinc.com.
For more information on the 10-year vision, to request a presentation for your organization, school or group, or to sign on in support of the vision, visit www.gfwgo.com.
###
About Greater Fort Wayne Inc.
Greater Fort Wayne (GFW) Inc., serves Fort Wayne and Allen County, Indiana, as its metro chamber alliance and primary point of contact for economic growth. GFW Inc., focuses on prosperity and community vibrancy through economic development, advocacy, programs and resources that support business success, leadership development, graduate retention and community engagement. To learn more, visit www.greaterfortwayneinc.com.