Onboard Fort Wayne is designed to get you acquainted with Allen County, so you can start building a life you love—inside and outside the workplace. We're here to help you get connected, find your niche, and live your best life here. And if your spouse/partner/family is here with you, we've got them covered, too.
Here's what we offer: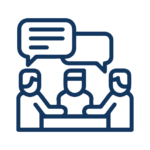 WELCOME EVENTS
Meet fellow newcomers while learning how to get plugged into the community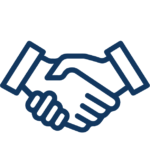 ONE-ON-ONE ATTENTION
Our Community Connectors are here for you–like tour guides for everyday life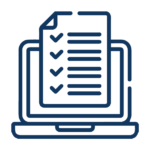 ONLINE RESOURCES
You've found the place to browse local favorites and learn about the community
Questions? Ready to get started?
Our Community Connectors are here to confidentially answer any questions you may have about Fort Wayne/Allen County. Or, if your employer is a GFW Inc. member and you're ready to join the Onboard Fort Wayne program, fill out the form and we'll get you plugged in!
Resume portal
If your significant other is looking for job opportunities, let us help. We have connections to many of the largest employers in the area.
Become a Community Connector
Community Connectors serve as "first friends," welcoming new residents and helping them get acclimated to Fort Wayne / Allen County. To learn more about this volunteer opportunity, click the button below and complete the form.
Program sponsors
Thanks to the sponsors who make Onboard Fort Wayne possible: