We support an inclusive environment in Allen County.
In December 2017, Young Leaders of Northeast Indiana developed the following pledge to demonstrate support for a diverse and inclusive workforce: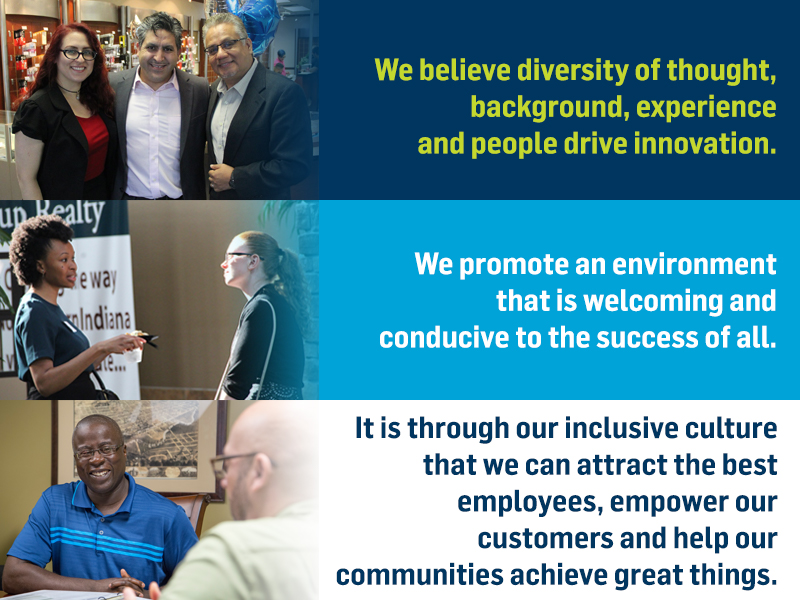 Fort Wayne City Council passed a nonbinding resolution supporting the pledge.
Community leaders, organizations, and businesses signing the pledge include:
1st Source Bank, 3 Rivers FCU, Acuity Mergers + Acquisitions, AEP, Arts United, Baker Street, Barnes and Thornburg LLP, Boys and Girls Club of Fort Wayne, City of Fort Wayne, City of New Haven, Don Ayres Honda, Dupont Hospital, Embassy Theatre, Fort Wayne Black Chamber of Commerce, Fort Wayne City Council, Fort Wayne Trails, Fort Wayne Metals, Fort Wayne UNITED, Greater Fort Wayne Inc., Hoppy Gnome, JP Morgan Chase, Kelly Automotive, Lake City Bank, Lincoln Financial Group, Lutheran Hospital, Manchester University, NE Indiana Works, Northeast Indiana Regional Partnership, Ortho NE, Parkview Hospital, PHP, Questa Foundation, Radiation Oncology Association, Rea Magnet Wire, Ridge Napa, Stein Ad Promos, Star Bank, State Farm Insurance, Strahm, United Way, Voices of Unity, Weigand Construction, Wells Fargo Bank, Whittle Consulting, WPTA, Wunderkammer Company, and Young Leaders of Northeast Indiana.